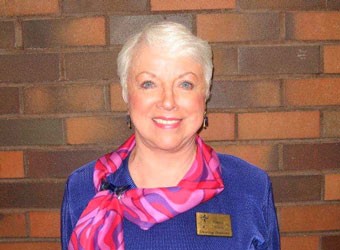 Bass, Performance Coordinator
Meet "Call me happy" Carol!
How did you find Sound Harmony Chorus?
Founding member
What do you love about singing barbershop?
Harmony and friendship
What's your favorite song (barbershop or otherwise)?
Careless Whispers by Wham
If you had a million dollars, what would you do?
Give a lot of it to family
Why we love singing with Carol
"Never afraid to speak her (often hilarious!) mind"
"Charming and fun"
"Carol has a great zest for life and is extremely active. She doesn't waste time or words so I count myself lucky to be in a group that she chooses to participate in."
"She has barbershop in her bones, brings the backstory"