Event date:
Repeats every week every Thursday until Thu Dec 28 2017 .
Aug 17 2017 - 6:30pm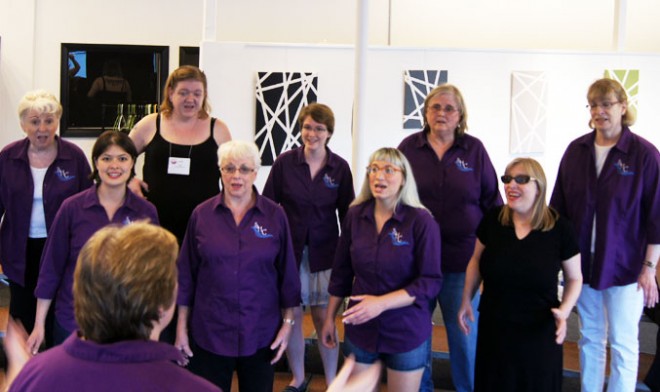 Location:
Greenlake (near the Bathhouse Theater)
7312 West Green Lake Dr N
98103
Seattle
,
WA
United States
As a special treat (for everyone), rehearsal is being moved to Greenlake this week. Anyone that would like to may meet up at our regular rehearsal location (Church of Latter Day Saints 102 N 132nd St Seattle WA 98133) to carpool to Greenlake (be there by 6pm). Please bring a lawn chair (to sit in if you'd like), some water (must stay hydrated), and a coat in case it gets cool. We look forward to meeting you!!!
Sound Harmony Chorus rehearses each Thursday evening from 6:30 to 9:30pm.
Come sing with us!! Interested women are welcome to stop by any rehearsal. Even if you're not interested in singing with us, stop by anytime. We love having an audience!!