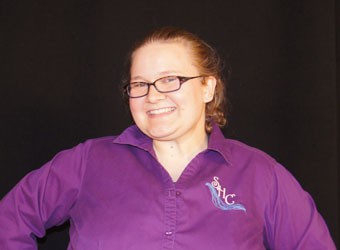 Lead
Meet the energetic, fun, eager Libby!
Sweet Adelines is hardly Libby's first brush with musical greatness. Decades ago, she and her seven children formed a band called Electrical Helium (EH). In 2002, EH enjoyed four consecutive weeks on the Billboard top 40 in Finland.
Why we love singing with Libby
"A natural born performer!"
"Energetic and talented, eager to lead"
"Libby is always positive and helpful. She's also full of fun and interesting knowledge. She could be on Jeopardy!"
"Libby brings the dynamics!  I never have to worry about singing too loud with her on Lead"
"Beautiful voice with oodles of energy!"