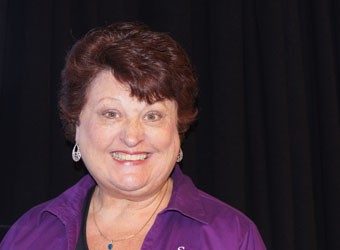 Section leader
Meet the funny, talented, accurate Barb!
She is well known in the woodworking community for her award-winning, hyper-realistic, life-size mahogany rocking horses.
Why we love singing with Barb
"Very funny, and she provides many of the sound effects in our songs!"
"Can make great sense of a maze of complicated notes like nobody's business"
"Experienced, a rock solid person to have on your team or in your life"
"Barb has a great sense of humor and doesn't take life too seriously. She's also tremendously talented."
"She somehow combines ultra accuracy with comedy every time she's part of a quartet"